It's easy when shopping for a security system to get the most popular brand. The issue is these are not always the most reliable systems. One brand, Alarm.com, is an industry giant. We reviewed the company to see if they are worth the hype.
What Is Alarm.Com?
Alarm.com isn't like most security companies. They began as an application that could be used to arm and disarm a system remotely. The platform evolved into a white label service to handle smart home security technology and is used by security dealers to power their services. The company does not provide monitoring services, nor do they have a monitoring station.
PROS
Compatible with many security systems
Smart automation services
Partners with thousands of service providers
Mobile app for smartphone use
CONS
No monitoring service
Some complaints of service failing
Need to use third-party dealers
Need to buy third party equipment
Contracts & Pricing
The company uses third-party providers for monitoring, hardware, and installation. Any contracts you sign and pricing will be set by these third party providers. Some of the largest and most popular alarm company partners include:
Smith Thompson (No Contract at around $16.85 per month)
Zion Security (36 month contract at approximately $48 to $65 per month)
Safe Touch Security (36 months at more or less $29.95 per month)
Alarm.com Packages
The specific packages available to you will depend on the security provider you choose to work with. Different companies will offer different home alarm system choices. Alarm.com only provides the technology to power the system.
Alarm.com Smart Home Integrations
One thing this company is well known for is its Smarter Home automation services. Their software provides everything from energy management to thermostat controls. All of this can be controlled from their mobile app and works through a variety of smart home products including:
Google Home
Amazon Alexa
Apple TV
Apple Watch
Pricing and contract length will vary depending on your provider. It's important to review the fine print for any fees or contract details from the central station alarm provider.
Home Security Equipment
The company does not sell any of their equipment. Instead, they are a software company that works with third-party hardware.
Products that work with the software as of the time of this writing include:
| Security Panels | Deadbolt Locks | Lever Locks |
| --- | --- | --- |
| Interlogix Simon XT | Kwikset 888 Touchpad (Z-Wave Plus Version) | Kwikset 912 Touchpad (Z-Wave and Z-Wave Plus Versions) |
| Interlogix Simon XTi-5i | Kwikset 910 Touchpad (Z-Wave and Z-Wave Plus Versions) | Yale Key Free Touchscreen (YRL256) |
| Retrofit Lock | Thermostats | Indoor and Outdoor Video Cameras |
| --- | --- | --- |
| Danalock V3 (Z-Wave Version) | Stelpro Line Voltage Thermostat (STZW402, Version 01.06+) | Indoor 1080p Wi-Fi Camera. 113° Field of View and Night Vision (ADC-V522IR) |
| Kwikset Convert (Z-Wave Version) | Trane Z-Wave Thermostat (TZEMT400AB32MAA) | Indoor/Outdoor Mini Bullet Camera (ADC-VC726) |
Home Security Installation
Installation is carried out by the local home security system provider you purchase your system through. Because the company is a white-label software provider, they do not install or monitor your security system. You will need to contact tech support at your local security company, or choose a DIY security system such as Simplisafe.
"I have a teenager and a school-age kid at home, I feel much more comfortable leaving the oldest home to babysit because of this service's great features."

- ACFreeman, Verified Trust Pilot Reviewer
Video Monitoring
The company provides live video monitoring directly to the app on your cell phone. You can operate your cameras through the app and receive messages anytime there is activity picked up on the cameras. You can receive a video feed from your indoor cameras, outdoor security cameras, or from a video doorbell. All you need is an internet connection for your phone.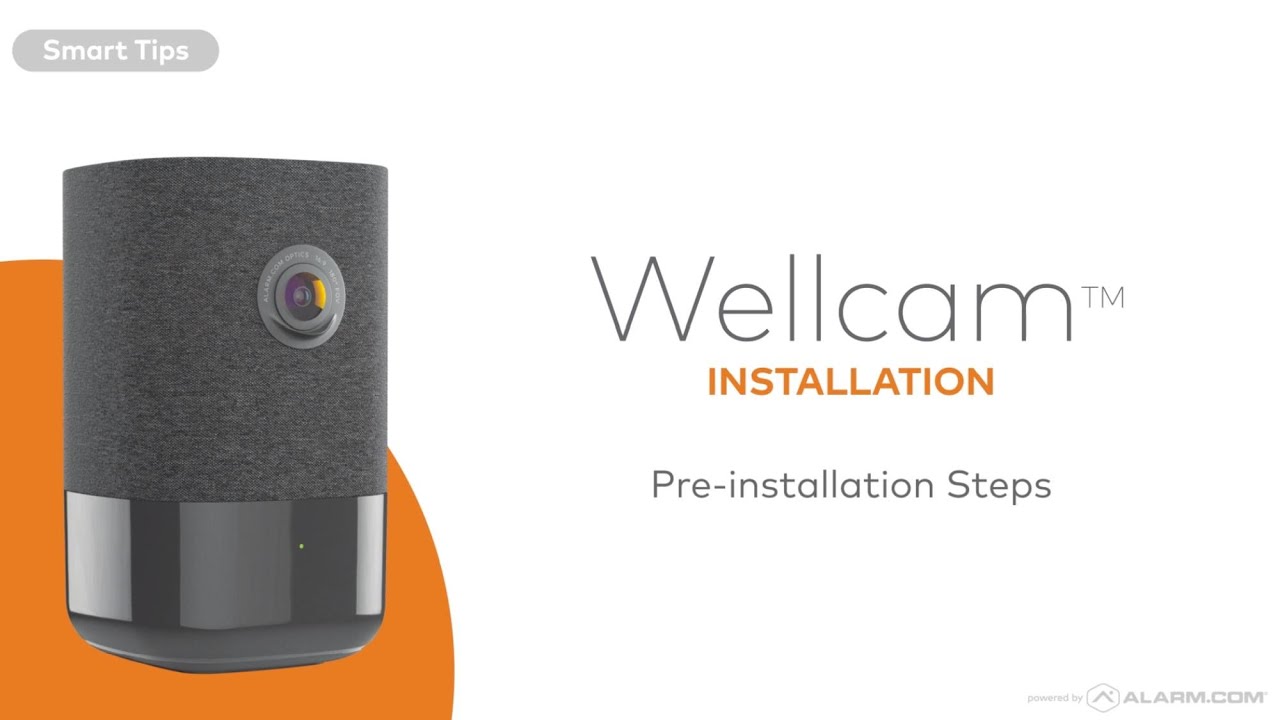 Alarm.com Online Reviews
We've tested several home security providers in the past that use the company's infrastructure. Overall, we find that the service is consistent, but there may be some inconsistency with the third-party home security company Alarm.com uses.
Better Business Bureau (BBB) Rating
The company has been accredited with the BBB since 2005 and has an A+ rating. The company has two reviews with an average rating of three stars out of five. There are 20 customer service complaints on the website that have been answered (1).
Trust Pilot Rating
The company has a rating of 1.6 on Trust Pilot. They have 25 reviews, with 68% of respondents marking them as bad and 28% marking them as excellent (2).
App Rating
The app has a rating of 4.7 stars out of five on the Apple store and 3.7 out of five on the Google store. They have over 33 thousand ratings with Apple and over 23 thousand with Google (3).
FAQs
Does Alarm.com do monitoring?
No, Alarm.com does not do monitoring. They are a software company that provides services to third party security partners responsible for installing and monitoring your home security systems.
Is Alarm.com any good?
Alarm.com is good only if you work with good home security companies. Because they are a white-label software service, you will need to work with a local security service provider.
Does ADT use Alarm.com?
ADT does not use Alarm.com. Instead, ADT has its own app known as the Pulse security app.
What companies use Alarm.com?
Companies all around the country use Alarm.com. The exact companies will depend on where you live (5).
Can I use the Alarm.com app without monitoring?
You can use the Alarm.com app without monitoring. If you decide not to use central monitoring, you can hook your system up for self-monitoring.
How many user codes does Alarm.com allow?
The Alarm.com platform allows as many user codes as you would like to set. But, you may be limited by the technology you use. For example, you can set as many user codes as you want to use with the app, but you may only be able to set 100 on the keypad.
What door locks are compatible with Alarm.com?
Some of the door locks that are compatible with Alarm.com are:
Kwikset 888 Touchpad (Z-Wave Plus Version)
Schlage BE468ZP (Only models manufactured in December 2019 or later)
Yale SL Key Free Touchscreen (YRD256 Z-Wave Plus)
Danalock V3 (Z-Wave Version)
Alarm.com - What We Have to Say
Alarm.com is a white-label software service, and based on our Alarm.com review, it's hard to say if they are worth it. It comes down to the security providers in your area that use their software. To avoid the inconsistency of working with multiple companies, we recommend SimpliSafe.
They are a no-contract security service with excellent customer reviews. You can buy only the equipment you need, and their rates for monthly monitoring are lower than other companies. If you're looking for reliable and affordable no-contract security service, check out SimpliSafe.
SimplieSafe
Our #1 Recommendation
60 Day Money-Back Guarantee
Free Shipping
Free Returns