Only 12.9% of home burglaries in the United States are ever solved according to FBI data. Security cameras increase the odds of recovering your valuables and seeing suspects brought to justice. With this in mind, my team tested the best PTZ security cameras on the market, so you don't purchase a substandard product.
10 Best PTZ Cameras in 2020
Important Features to Look For
PTZ Night Vision 
You must make sure that any PTZ security cameras you buy have night vision. Just know that not all night vision is created equal. There are three primary methods that PTZ security cameras can use to film in night vision, low-light imaging, thermal imaging, and infrared illumination.
Many PTZ cameras would utilize low-light imaging for lower price models and IR illumination for a mid to high priced model. We found out that IR illumination to be an excellent choice for a PTZ security camera for outdoor use and low-light imaging acceptable for an indoor PTZ camera.
Infrared LED
If you opt for an IR illumination PTZ camera, it will utilize IR light-emitting diodes (IR LEDs) to help with surveillance in dark environments (1). When selecting the right pan-tilt camera, you want to look for one with these LEDs around the camera lens. For an outdoor PTZ security camera, we recommend finding a product with at least five larger lights or ten smaller lights that you like.
A PTZ camera offers a lot of benefits over normal fixed cameras. It provides an easy installation with a 360° plane and greater flexibility.

- E. Komagal, Department of Electronics and Communication Engineering, Velammal College of Engineering and Technology (2)
Resolution of PTZ Camera

The resolution will dictate how clear the image quality on your PTZ camera and how it would turn out. Low-resolution cameras often output poor quality that can be difficult to distinguish details such as faces or license plates. High-resolution images, on the other hand, will output high-quality video making that is more useful.
High definition is on the scale of 1920x1080 pixels. It is possible to find a higher ratio than this, and in fact, many of the best PTZ cameras on this list do have a better ratio. But, 1920x1080 should be the absolute minimum you want to look for when selecting a PTZ camera to add to your home security system.
Check our reviews of various security cameras:
Zoom Quality: Optical vs. Digital 
There are two ways that PTZ cameras can zoom in to an image, but only the optical zoom retains the quality. Digital works by enlarging the picture and cropping out the sides, similar to how your computer enlarges an image. The main issue is the pixels are all made large, so the quality of the image is less.
Optical zoom is much different and works well with an actual zoom in-camera lens (3). The camera lens can focus on objects further out depending on the zoom number, measured as 3x, 5x, etc. This method helps to retain the quality and won't blow out the pixels as with digital zoom.
PTZ Cam Field of View
The field of view, also known as the viewing angle, is the area that a security camera can capture on video. The higher the viewing angle, the better. Especially if you are looking to purchase a security camera, for indoor and outdoor use, the angle is a bit less critical so long as it's enough to cover the room you will install the camera in (4).
Frames per Second
This is a measurement of how many consecutive images, known as frames, are recorded in a single second. You will find this term applies to any type of techs like in videos, movies, games, and computer monitors. The higher the FPS, the more smooth video will appear during playback, especially when slowed down. Lower FPS will result in choppy coverage.
For PTZ security cameras, we recommend 30 FPS minimum. If you purchase a unit that is less than 30 FPS, it will appear slow and choppy, especially in slow motion or during playback.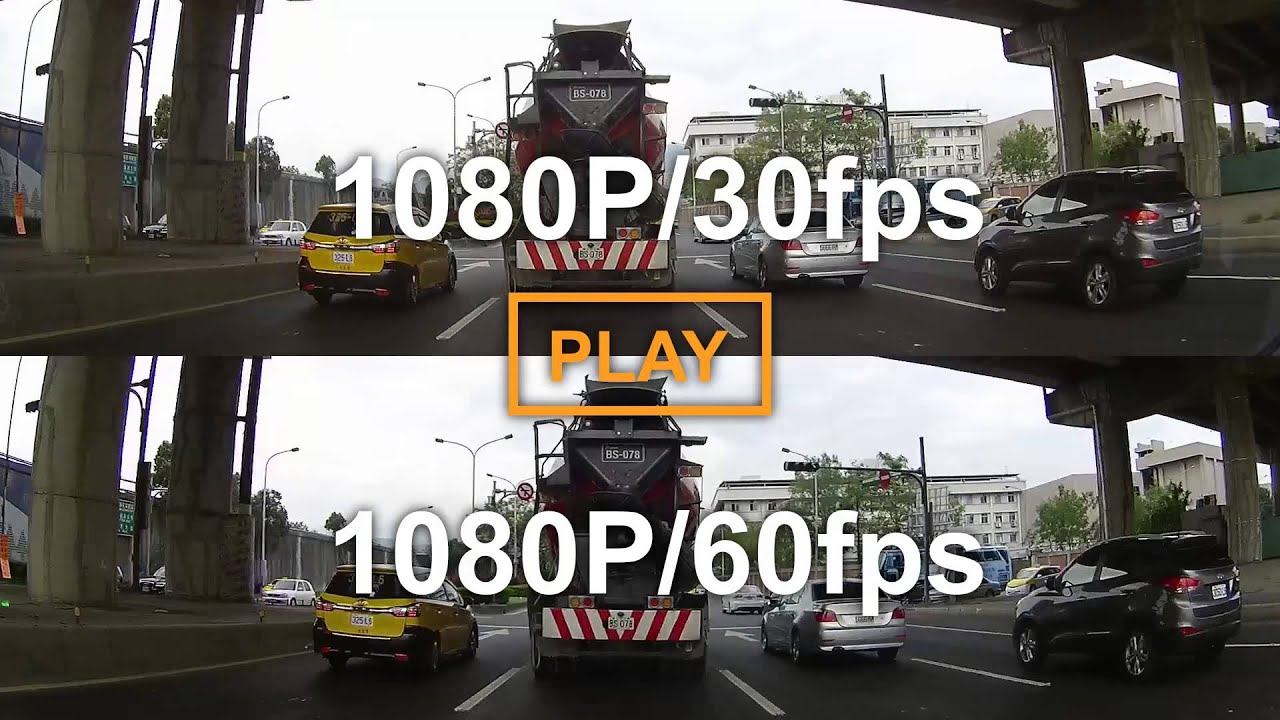 PTZ Security Cam Connectivity
How you connect to your PTZ camera is essential. The best PTZ security cameras can connect to the receiver via WiFi. You must take into consideration whether the WiFi security camera offers remote viewing through an app.
If something does happen, such as a break-in, wireless remote viewing will allow you to connect and see what is happening. You can also immediately save any evidence remotely to the cloud for later.
One last point with connectivity is to look for a PTZ camera that will connect with your other devices, such as Amazon Alexa or Google Assistant. Using Amazon Alexa will allow you to control the security camera and its settings without messing with the receiver.
Customer Care and Warranty
As with any other tech product for your home, it's essential to make sure that it comes with a solid warranty that will protect you and customer care that is helpful. A PTZ security camera is something that you rely on to protect your family. If anything breaks down, you don't want to be stuck with a broken camera.
Make sure when you buy a PTZ camera that you like, the manufacturer covers the cost of defects and replacement of parts. You may encounter some parts wearing out faster than others. We recommend you find a model with at least a two-year manufacturer's guarantee.
How Do You Mount a PTZ Camera?
How you mount a PTZ camera product will depend on the security device you purchased. With an indoor dome camera, you can install the product into a corner of your home and then utilize the wireless connection to the receiver. Conversely, you can set it on a table in the corner of a room.
When it comes to an outdoor PTZ camera, the product should be installed at least 10 feet off the ground. The reality is that many outdoor PTZ cameras are made to be waterproof but may not be tamper-proof. Installing your outdoor PTZ security camera higher up is an easy way to keep it from getting vandalized.
10 Key Benefits
There is a long list of benefits when it comes to PTZ cameras that include:
Tracking (5)
Multiple Security Alarm Systems
Low-Light Options
No Obstruction
Tamper Resistance
Weather Resistant
Good Optimal Zoom Quality
Panning and Tilting
Auto Focus
Remote Control
Aside from these benefits, the price of many Pan Tilt security cameras is also much less than the new top of the line CCTV security systems you might find in businesses. More to the point, quite a few modern PTZ cameras are wireless and can be installed without wasting a lot of time stringing wires throughout your home. PTZ cameras can quite often be a good balance between price and functions.
FAQs
What does PTZ stand for?
PTZ stands for pan, tilt, and zoom. Pan is the horizontal sweep of the unit, while tilt is the vertical movement of the security camera. Optical zoom is the ability of the security camera to enlarge the field of view. Quite a few PTZ cameras can cover all angles with a 360° pan and 90° tilt.
How are PTZ cameras controlled?
PTZ cameras are controlled in a few different ways for added security features. Many of these security devices can be controlled through a mobile app or set using a product like Amazon Alexa or Google Assistant.
But voice command devices do not come free with purchasing these PTZ cameras, and it must be bought separately. Each product can also be controlled through the CCTV receiver.
How far can a PTZ security camera see?
How far a PTZ security camera can see will depend on the specific product you get and the optical zoom specifications. It is essential to distinguish between optical zoom and digital zoom as the only one allows you to see far away truly.
What is the best PTZ camera?
The best PTZ cameras are the ones that have advanced functions. That's why I recommend the Reolink UltraHD as best for the outdoors. As for indoor use, the Reolink E1 Zoom has the features you'll need.
Are PTZ cameras any good?
PTZ cameras are of good use, especially in wide properties, as compared to dome cameras that have a limited range of view. Since it can be operated using a mobile device, you can pan, tilt, and zoom it with the convenience of your phone.
How much does a PTZ camera cost?
The cost of a PTZ camera is like paying a fancy dinner for two. So the next time you go out on a five-course meal in a restaurant, make sure that you left your house protected with a PTZ camera.
What is the difference between a PTZ and dome camera?
The difference between a PTZ and dome camera is in the functions and controls. Like for example, a PTZ security camera can be zoomed, manually controlled, and you can move the field of view anytime. As compared to doom cameras that have a fixed lens, unable to pan, and zoom while in use.
What is PTZ protocol?
A PTZ protocol information allows it to communicate with a DVR (Digital Video Recorder) in order to control the movement of the camera. The PTZ protocol information makes the operation on your mobile phone possible.
How do you power a PTZ camera?
You can power a PTZ camera using the PoE (Power over Ethernet) technology. Since this type of camera has multiple built-in motors, more power supply is required than a traditional one.
A single Cat6 cable power supply from the PoE or NVR (Network Video Recorder) is required to power the and operate camera.
What is PTZ speed?
The PTZ speed is how fast a camera can move the whole unit and zoom when you are manually controlling it.
What is pan and tilt in IP camera?
The pan and tilt in an IP camera is the term used when the movement of the unit can be controlled by the user over an internet connection. This includes functions like the horizontal and vertical movement, optical zoom, and to change the field of view.
What is the best outdoor PTZ camera?
The best outdoor PTZ camera must be able to cover a wide field of view and can stand out against harsh weather conditions the whole year. That's why my top choice is Reolink UltraHD because it even sends a notification on your phone whenever a suspicious activity is seen outside.
And the Best PTZ Camera is...
After extensive testing, we found the Reolink 5MP High-Speed was the best pan tilt zoom camera you can purchase right now. We like that it has wireless capabilities and can be controlled from your phone via WiFi.
We also like that the product is waterproof and tamper-proof, making it great for home security. Many reviews noted the price is quite attractive when compared to many other CCTV systems. We agree with other reviewers who believe this is the right product to get for the price.
Reolink 5MP High-Speed PTZ (Best For Outdoor)
Our #1 Recommendation
Full HD video quality
Full 360° pan and 90° tilt
Night vision up to 190ft
Reolink offers regular discounts