One concern many new alarm buyers have is whether to go with a local or national provider. The thought is that a local provider can respond faster in an emergency. We reviewed Acerkman Home Security to see how true that is.
(We have a national alternative that you might enjoy more.)
What Is Ackerman Security?
Ackerman Security Systems is a US-based alarm company with over 20 years of experience. They offer a similar service to many other home security providers, including a professional monitoring service, smart home automation, and video surveillance.
Charles Ackerman founded the company after he sustained a gunshot wound during a robbery. Their contract length is between 1 and 5 years.
PROS
Home automation equipment
Mobile app for centralized control
Lower monthly rates than many companies
Professional installation
CONS
No pricing information on the website
Some negative customer service reviews
Potentially long contract
Confusing cancellation policies
Ackerman Security Service Areas
The service area is limited to Atlanta and the surrounding suburbs. If you move out of the service area, you will need to cancel your contract. If you are unsure you will be in the area for the entire agreement, it's recommended you go with a non-contract national provider such as Simplisafe.
Contract
Though they are not upfront about their contract terms, we were able to find they offer contracts of between 1 and 5 years. According to much of the feedback we read, canceling contracts can be quite tricky due to a confusing cancellation policy. You will need to request a specific form that you mail to their headquarters.
Money-Back Guarantee
Unlike many of the companies we've reviewed, Ackerman offers a guarantee. If your house is broken into, and you have an active and working Ackerman home security system, they will pay you 200% of what you lost. They will also pay 100% of your insurance deductible.
Ackerman Alarm System & Security Monitoring
Their professional monitoring works with a variety of home security systems. You can choose to use your own or switch to a Honeywell security system. Their guarantee only applies if you are using their equipment. They offer professional installation and 24/7 landline monitoring along with other security services such as motion sensor monitoring with applicable installation fees.
Equipment
The company offers similar home security equipment to companies such as ADT and AMP Smart. Ackerman also offers wireless device home automation options and video cameras. They offer Honeywell equipment, including:
Control panel with voice control
Garage door control
Smart lights
Smoke detectors
Motion sensors
First alert medical monitor
Prices & Packages
They are not transparent about their pricing. To get a complete picture of how much they charge, you must first call their customer service department and speak with a sales rep.
They will then send someone to your residence for a security review before giving you an estimate. We do know that their base monitoring fee is $19.95 per month and that there is an installation fee with new systems. But, we are unsure if they charge an activation fee or related fees.
Customer Service
Their customer service is available by toll-free phone 24 hours a day. To find out any information about pricing or cancellation, you are required to contact customer support. Many of the complaints that we read from customers centered on their support team, so this is one weak spot in the company.
Related Reviews: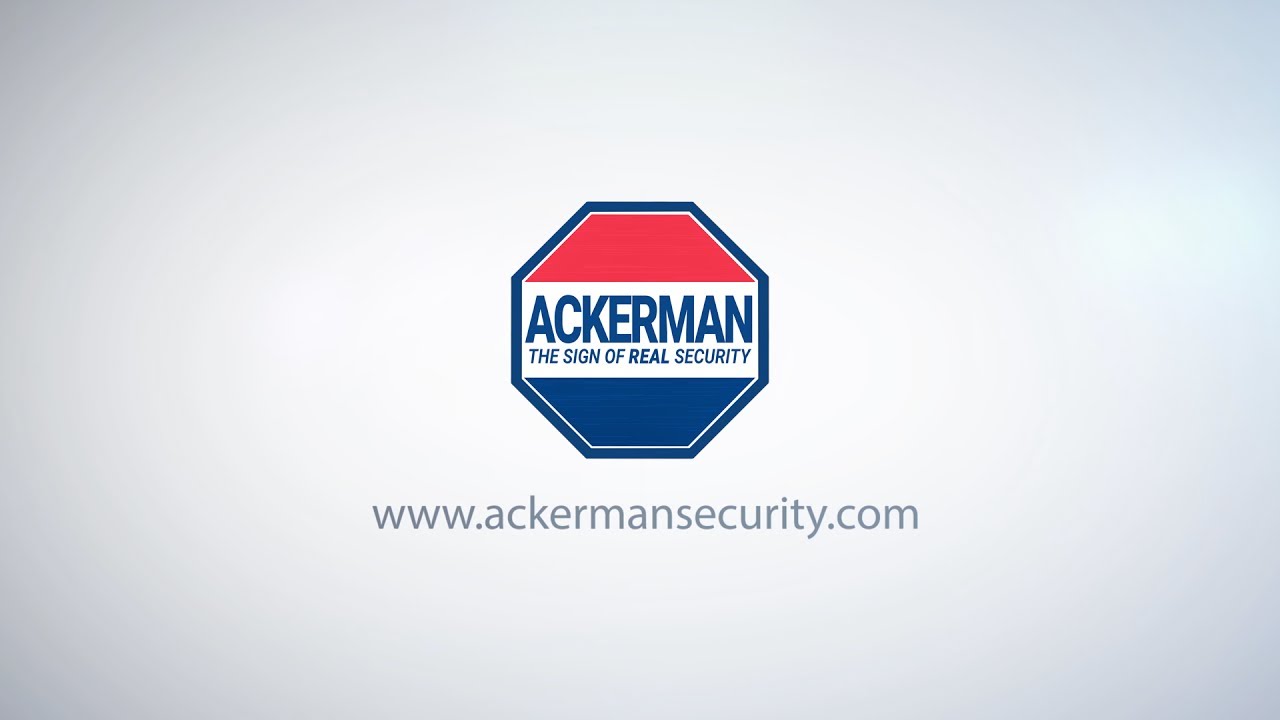 Ackerman Security Reviews
After thorough research of Ackerman Security and looking through what verified customers say, we believe they are a good company. They offer a similar product to many other home security companies with potentially long contracts.
BBB Rating
They been accredited by the Better Business Bureau since 2011 and have a B+ rating. They have 112 customer reviews with an overall score of three out of five stars. (1).
Trust Pilot Rating
They have 2,036 ratings on Trust Pilot. The average of all ratings is four out of five stars, with 68% of customers giving them a rating of excellent and 15% a rating of bad (2).
Complaints
Out of the 302 complaints on bbb.org, 192 are for problems with the product or service, and 94 are for issues with billing. This is consistent with negative ratings on other sites.
"Business does not reply... Attempting to cancel service due to slow response time, bad customer support, and long service times."

- Verified Customer Complaint, BBB Website (3)
FAQs
Is Ackerman Security any good?
Ackerman Security is good if you are in the state of Georgia, and you don't mind signing a contract of between one and five years. If you are not in the state or if you don't want to sign a contract, then a company like Simplisafe may be a better option.
Who owns Ackerman Security?
Imperial Capital Group of Toronto owns Ackerman Security, a DBA company of Guardians of Georgia Inc. The private equity firm purchased the company in 2015 and has been the majority shareholder ever since.
How do I cancel my Ackerman Security service?
You can cancel your Ackerman Security service by contacting the customer loyalty department at 1-800-552-1111. They will email you a form that you must fill out and physically mail to the companies headquarters before your contract can be canceled.
How much does Ackerman Security cost?
Ackerman Security costs $19.95 for monthly monitoring fees. You also have to pay equipment costs and other expenses which will only be discussed if you call one of their sales representatives. They are not transparent about their pricing on their website, which is one downside to the company.
How do I change the battery in my Ackerman Security system?
You change the battery in your Ackerman Security system by first figuring out which system you have. The service works with a variety of home security system control panels, and each has different instructions for changing the battery. Once you've figured out your system, it is best to consult with the user manual for the exact instructions.
Is Ackerman Security Worth It?
The bottom line is that Ackerman Security is an adequate company with a similar product to many other providers. They have okay customer service and standard equipment across the industry. But, after a thorough review, we think there are better options. We recommend SimpliSafe as a better alternative.
Simplisafe provides monitoring across the United States without requiring you to sign a contract. You can completely customize the equipment you buy based on your needs. They also have some of the lowest monthly rates in the industry. If you are looking for a service you can take with you if you move and won't be bound to contractually, check out Simplisafe.
SimpliSafe
Our #1 Recommendation
60 Day Money-Back Guarantee
Free Shipping
Free Returns