When shopping for a home security provider, a consistent problem you'll face is expensive multi-year contracts. We know because our team has researched dozens of companies.
The Fortress Security Store claims to be a better alternative. In our review we'll see if their system lives up to the claims.
What Is Fortress Security?
Founded in 2005, Fortress Security is a provider of home security systems focused on self-installation and self-monitoring. They create various security lines for equally different purposes, including self-monitored systems for renters and RV owners. Most of their products basically use WiFi to communicate notifications and alerts, though there are also services that support landline and cellular connections. When it comes to their cellular home security systems, the company offers GSM SIM cards complete with a monthly call allowance, specifically built for Fortress security products.
PROS
Not bound to multi-year contracts, and you don't have to pay expensive monthly fees (1).
Sells self-monitored security systems and focuses on hardware instead of monthly monitoring
CONS
Have to monitor everything yourself (this means if your system goes off and you get an alert, you are responsible for calling emergency services)
Setup is also entirely your responsibility
3 Main Packages & Accesories
There are 3 primary equipment packages that you can choose from, with all of them providing the option for upgrades after your initial purchase.
1. Safeguard Standalone & Guardian Standalone
The first two packages are the Safeguard Standalone and Guardian Standalone systems. From what I can tell, there is virtually no difference in what you get with both packages.
The primary difference is the equipment. The Safeguard Standalone is a door sensor, and the Guardian Standalone is a motion detector. Both come with a 3-year warranty, support seven days a week, and the ability to connect up to 20 extra attachments, all sold separately. Either of the two will be a great addition to your front door.
2. SO3 WiFi Security System
The third tier package is the SO3 WiFi Security System. This has everything the lower two packages offer. It also includes WiFi connectivity, landline connection, a self-monitored option, built-in siren, free use of the mobile Fortress App, and connectivity with over 100 accessories.
The base package includes the control panel, which you can manually install.
Self-monitored option
WiFi connectivity
Average Pricing
3. S6 Titan 3G/4G WiFi & Sim Card
The final and most expensive package is the S6 Titan 3G/4G WiFi and Sim Card System. You get everything from the SO3 along with the ability to attach a GSM SIM card and optional 24/7 monitoring.
The basic package comes with the S6 Titan control panel, which has remote key entry using an RFID key tag. It also has a deluxe pet monitor to avoid triggering the motion sensor with a false alarm.
Optional 24/7 monitoring
GSM SIM card
Optional Accessories

You can purchase numerous different accessories separately from the main packages. These help to expand the use of your system so you can create a customized home security system. Some of the extra accessories include:
Motion sensors
Door/window sensors
Panic button
Battery backup
Glass break sensor
5V Power Source
Smoke alarms
S1 Stealth unit accessories
Fortress Security Mobile App
The Fortress mobile app is only available on the upper two packages. The app allows you to receive a notification whenever the alarm goes off. It is compatible with both Android and ios devices.
The app will enable you to remotely view any cameras attached to your system and activate and deactivate your system without having to use the main panel.
Self-Monitoring
The idea behind Fortress is that it is primarily a self-monitoring system. This means you monitor everything, and if the alarm goes off, you are responsible for calling for help. The company is focused mainly on developing and selling the equipment.
On the highest level plan, you can opt for 24 hour a day monitoring by a third-party professional monitoring service. The upside to this is that you don't have to pay extra monitoring fees for professional monitoring services. You can set the two top starter kit packages to send text alerts and push notifications to make monitoring easier.
Programming
All of the packages are self-install. This means you are responsible for setting up your starter kit in your home. You will need to connect all the accessories you decide to purchase also.
If you ever get stuck, you can contact customer support for help with your Fortress system. The nice part of this is that you can avoid the usual activation fee you might find with other companies.
Are Cameras Included?

Cameras must be purchased separately along with motion detectors, your panic button, door/window sensors, and other security monitoring accessories. You will also need to set up each camera and motion sensor on your own.
The cameras work with S6 Titan security systems and can be monitored from your phone. If you are having issues with set up or programming, you can find the user guide and other help on the Fortress Security Home Store website.
How To Set Up The Fortress System
Watch this video for a quick demo.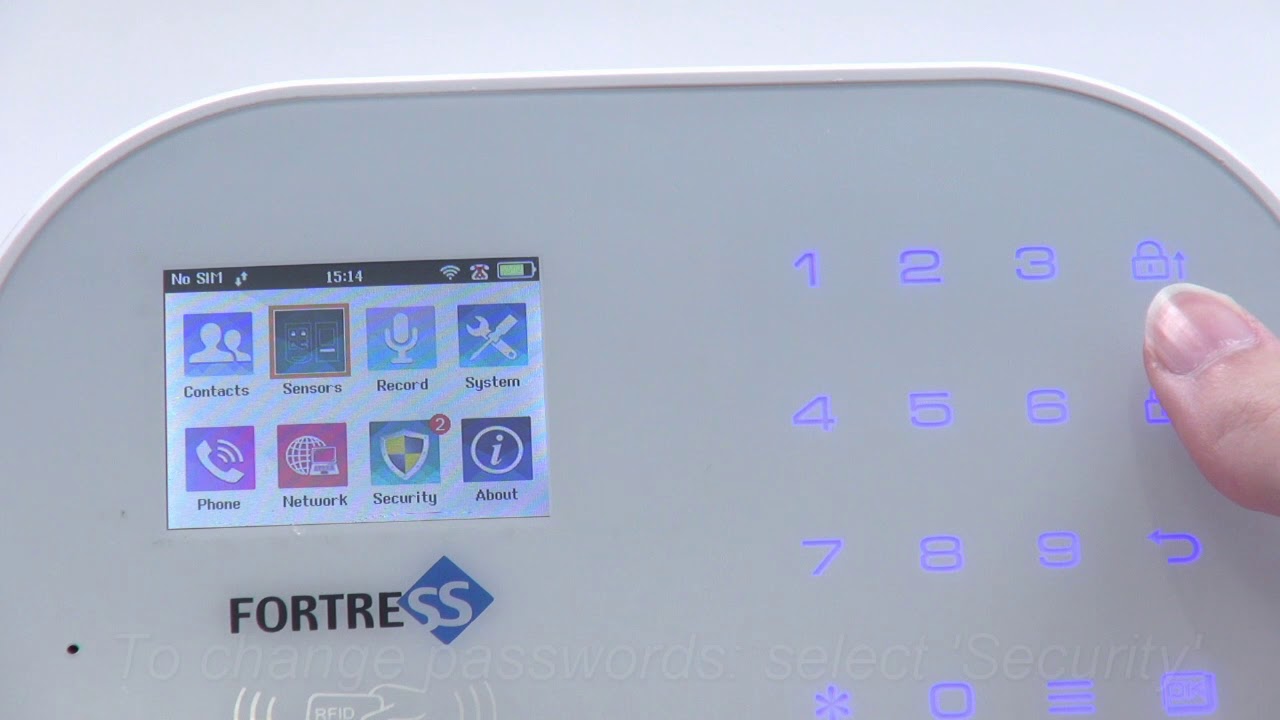 Related Security Articles:
Troubleshooting
The first line of defense would be to try troubleshooting and fixing your S6 Titan deluxe kit and any smart home features that comes with it. If that doesn't work, you can go to the companies website to find other information (2). They also have user guides for their classic kit alarms, such as the S1 Stealth. If this doesn't help, you can call their customer service phone numbers to get help with your security systems settings.
FAQs
How do I reset my Fortress alarm?
To reset your Fortress Alarm, you press the zero button four times, and then the # key. This is a factory reset and will wipe the entire main panel of your S6 Titan, so you must use this only as a last resort.
Who makes the Fortress Security WiFi System?
The Fortress Security Store makes the Fortress Security WiFi system. The company sells security systems as well as other home automation components directly to consumers from their website.
Fortress Security - Is There a Better Option?
There are many benefits to using Fortress Home Security Store products. They solve the problem of being stuck in long contracts with alarm companies and paying expensive monthly fees. It's also nice that you can customize your system around your specific needs, whether indoors, in your living room outdoors and around your house.
But, after our Fortress Security review, we feel there is a better company that has all of these features plus more. We believe SimpliSafe is the better alternative. They are also a no-contract professional monitoring company. You can buy everything you need to set up your smart home system based on your needs and you get worry-free daily monitoring.
Simplisafe
Our #1 Recommendation
60 Day Money-Back Guarantee
Free Shipping
Free Returns